Over 15 years of experience, quality, professional, and timely installation of custom countertops for kitchen and bathroom vanities.
Our Most Popular Cabinets
Re-sealing and Re-caulking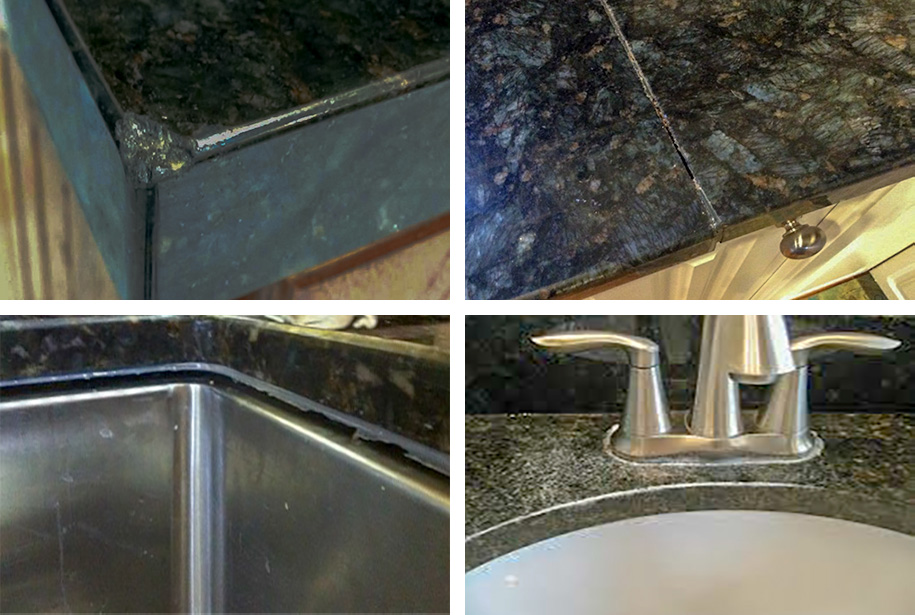 WHY CHOOSE US
OUR PROMISE AND VALUES
WE PROVIDE YOU WITH 1 BONUS SERVICE
Bonus service provided within 8 months of DLT's countertop installation. We know accidents can happen like dropping a heavy or sharp object on your new countertop causing it to chip. We want you to continue enjoying the beauty of your kitchen or bathroom for a longer period of time therefore we'll come back, inspect your countertops and fix any chips at NO EXTRA CHARGE to you.
When you choose our company, you receive quality products, professional and timely installation of custom countertops for kitchens and bathroom vanities, bar tops, fireplace surrounds, mantels and hearths. We also offer high quality authentic wood cabinets.
Most companies consider their job finished once countertops are installed. We are not like most companies. That is why we offer our 1 time bonus service where we come back, inspect your countertops and fix any chips at no extra charge.
BENEFITS OF WORKING WITH DLT REFINISH COUNTERTOPS
RELIABLE & EFFECTIVE
DLT is your one place to go for your kitchen or bath projects, we have high-quality authentic wood cabinets and offer multiple options for your custom countertops.
DLT knows the countertop material that you select will play a huge roll in your project and long-lasting beauty of your kitchen and bathroom therefore we encourage you to visit our warehouse where you will find a wide variety of granite, marble, and quartz.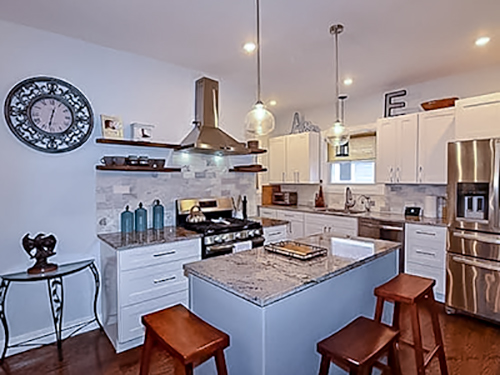 DLT Refinish Countertops is a Family-owned Business, with over 15 years of experience. We have built our reputation by performing high-quality work, offering excellent Customer Service and providing reliable services to our Client's Kitchen and Bath projects.
High-quality authentic wood cabinets
Wide variety of natural stones for your countertops
Quality and professional work
Expert care for all your countertop needs
Live the experience of walking around the warehouse and picking the right stone for you. What you see and choose is exactly what you get.
DLT Refinish Countertops knows the countertop material that you select will play a huge roll in your project and long-lasting beauty of your kitchen or bath.  We encourage you to walk down the aisles of Granite, marble and quartz to find the perfect stone for your project. We offer high quality natural stones in a wide variety of beautiful colors.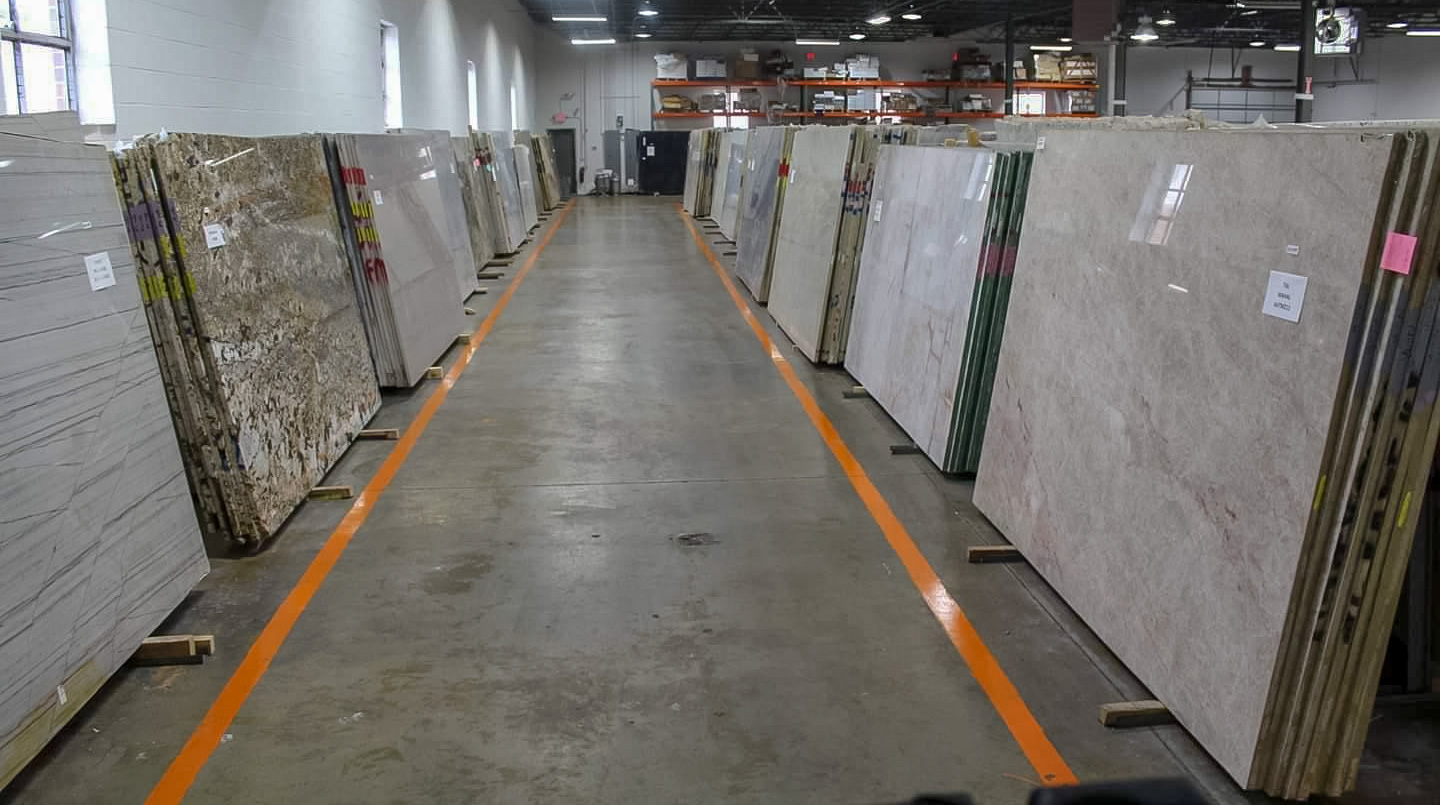 GALLERY
WE LOVE WHAT WE DO
TESTIMONIALS
WHAT PEOPLE SAY
"I wanted to reach out and thank you for all the beautiful additions you have helped us add to our home this year. All three projects – Quartz in the master bathroom, Marble fireplace surrounds and Quartzite Kitchen Counters, turned out fabulous.
I sincerely appreciate your attention to detail and patience. The fire place is one of my favorites. Even with the uneven walls, you made it balance beautifully. It was so easy to work with you to ensure the pieces were laid out properly on the slab.
The Bathroom Quartz was another example of your attention to detail. You did a great job getting the extra neo angle pieces cut to perfection for the shower base. Sometimes good service gets taken for granted. But we really appreciate you sticking to your commitments, showing up on time and leaving everything neat and tidy.
The last project, to date, has been the Quartzite in our Kitchen. What a great job doing the long kitchen run with the farm house sink in the middle with just one small seam. Also, really appreciate you calling to get my confirmation of where that seam would go, when you needed to move it just 4 inches!"
It has been a pleasure working with DLT Refinish entire crew! What a great combination of excellent customer service and excellent craftmanship! Please feel free to use me as a reference whenever needed. Jan R
"My experience working with DLT Refinish Countertops was a pleasant one. We did our kitchen countertops and cabinets. The DLT team is considerate of their customers' needs, professional, and kind. I have received so many compliments on the renovation of our kitchen. I absolutely love my kitchen and hope to enjoy it for many years to come. I wouldn't hesitate to refer my family and friends to DLT Refinish because I know they will be taken care of and happy with the work done!"
Alejandra Chavez
"It was a pleasure working with Francisco & Natty of DLT Refinish Countertops on New Quartz Countertops. The entire project from start to finish was completed quickly and very professionally. We love the new updated look of our kitchen. I Highly recommend DLT Refinish!"
Ken K.
"I have had the privilege of using DLT Refinish Countertops, for my Granite Countertops! I had cracks in the granite around the sink that were filled in and everything polished, Re-caulked and Re-Sealed. The job was done beautifully, the employees were polite, enthusiastic, and did an excellent job! I Highly suggest DLT Refinish, as a very qualified, excellent company that does top notch work!
Jennifer Van Kampen