OUR SERVICES
WE LOVE WHAT WE DO
Most countertops have joints, even though they don't look good they are necessary. Joints can seperate from each other and/or become uneven. 
We know accidents can happen, like dropping a heavy or sharp object on your countertop causing it to chip. 
When hard water sits on a granite surface and dries, it leaves a visible mineral deposit that often creates a white crusty buildup around the faucet.  
Wether your current sink is loose or you simply just want to replace your sink with a new one. 
Resealing your granite countertops once a year helps the stone resist dirt and spills. Removing old silicone and re-caulking prevents water from leaking down your walls and/or cabinets. 
Full countertop inspection and same day repair.

AMAZING RESULTS
WE OFFER QUALITY SERVICES
You may not need to replace your counters to bring your kitchen back to life. We offer services to freshen up your countertops without breaking the bank. 
AMAZING FEATURES
GIVE YOUR KITCHEN A LITTLE TLC
Your kitchen is one of the most trafficked areas in your home. As a result your countertops endure wear. Let one of our experts bring the beauty of your countertops back to surface.

Are your countertops sufering from one or more of these issues?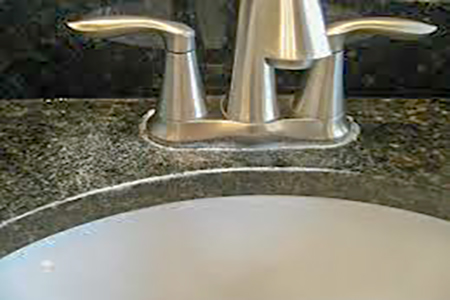 Hard Water Stains
Hard water can cause countertops to have a white crusty buildup around the faucet.
We can remove the hard water stain and reseal your countertop to bring their original shine back.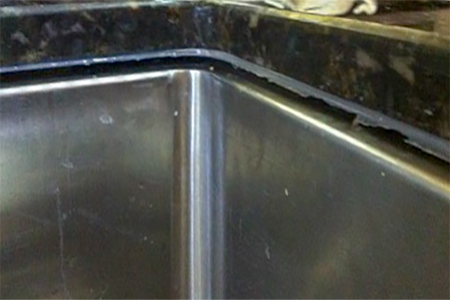 Loose Sink
The silicone around the sink can turn dark indicating it is time to replace it.
Silicone needs to be replaced to prevent water from leaking down your cabinet, causing damage or even causing the sink to become loose.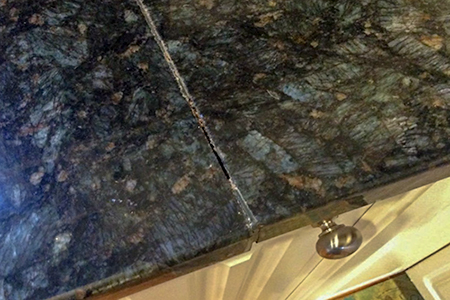 Joint Separation
Most countertops have joints which can separate from each other and/or become uneven.
Joint separation is common and can be caused from house settling or insufficient amount of epoxy was used when originally installed.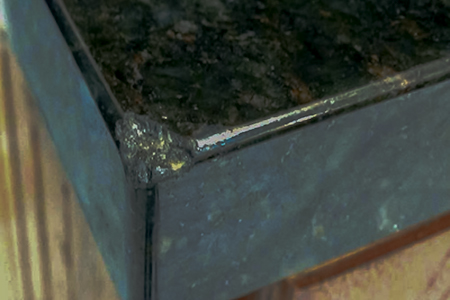 Chips
Countertops can get chips around the sink or on the edge.
Repairing these damages can restore the beauty of your countertops.
DLT Refinish has a solution for the problems listed above and any other problems your countertops may have. We can help your countertops look as good as the day they were installed